News
6th November 2020
Once again, launch time has arrived!
Kid Tripp
launches on the Microsoft platforms in just under two weeks, on Thursday November 19th! This means that you will finally be able to play the predecessor to Miles & Kilo on the Xbox One/One X/One S, Windows 10 PC and even the shiny new Xbox Series X/S! What are you waiting for?
19th March 2020
It is launch time again!
Miles & Kilo
launches on the Nintendo 3DS eShop in just one week, on Thursday March 26th! The game runs at a silky smooth 60fps with stereoscopic graphics (where hardware supports it) on all Nintendo 3DS and 2DS systems. It even has a bigger display area than all the other versions of the game!
29th October 2019
Miles & Kilo
launched today on Sony PS4 and Vita! As with
Kid Tripp
, the game support cross-buy so you get both platforms for the price of one - how neat is that? If that wasn't enough, each version has its own set of Trophies, so you can get two Platinums for the price of one!
The 3DS version of Miles & Kilo is still in development and should arrive early in 2020.
11th July 2019
It is time to announce what our next release will be:
Miles & Kilo
for Sony PS4 and Vita! If that news is not fantastic enough, we are taking the opportunity to also bring the game to Nintendo 3DS as part of the same re-writing process.
Once this work is complete, Miles & Kilo will be the first game that we have published on all current generation consoles. We expect the game to launch on all three platforms in Europe and the Americas before the end of 2019.
5th July 2019
One year after the original launch on Switch, the
Miles & Kilo
v1.2 patch is now live on Switch and Xbox/Win 10. As well as the Dragonfruit assistance item, this patch adds online leaderboards for Switch, a first for a Four Horses game.
25th June 2019
It is launch day once again!
Kid Tripp
has launched today on the Sony PlayStation 4 and Vita systems in America and Europe. It launched last week in East Asia courtesy of East Asia Soft. This momentous occasion marks a new milestone in the history of Four Horses - we now have at least one game on sale for every current-generation video game system.
So, now that is done, what next? There is a v1.2 patch for
Miles & Kilo
in development, but after that - we'll keep that under wraps just for now, but you can be sure that we're not going to be taking any breaks - we have far too much of a work backlog to stop and rest!
5th May 2019
It's been about a month and a half since
Miles & Kilo
launched on Windows 10 devices. So we should probably consider starting work on something else, right? Well guess what - we've not been resting, despite totally deserving a nice long rest! We've been busy trying to cram those huge pixels of
Kid Tripp
onto the Sony PlayStation 4 and Vita systems. Our attempts have not been in vain - both versions have been submitted to Sony for testing for release in Europe and we received the notification today (yes, a Sunday!) that they have started testing them.
What about America? We're just waiting for some ducks to be correctly aligned and then we'll get builds for that region submitted for testing also. We plan to launch in both regions simultaneously before Quarter 3, although nothing is guaranteed! Think you can't take any more fantastic news? Well stop reading now if that is the case because we are supporting Cross-Buy. That's right, unlike Nintendo platforms, it is possible to enable Vita and PS4 Cross-Buy so we are doing that! If we had our way, as long as you had bought Kid Tripp on one of your devices, you should be able to play it on any device.
22nd March 2019
It's launch day again!
Miles & Kilo
is now available worldwide on Xbox One and Windows 10 PC via the Microsoft store. These new platforms bring the additional features of Xbox Live Achievements and Leaderboards yet the price is the same as the Nintendo Switch version!
8th February 2019
Miles & Kilo
is finally very close to release on Xbox One and Windows 10 Store. Microsoft are currently testing the latest submission build and we hope to have the results of that testing early next week. As long as there are no bugs to fix, we just need to set a launch date. Exciting times!
2nd November 2018
Happy Birthday to us! Four Horses is now 3 years old. In those three years we've managed to publish three games on Nintendo 3DS and Switch. Not too shabby. So, as our little treat to you, have some cake.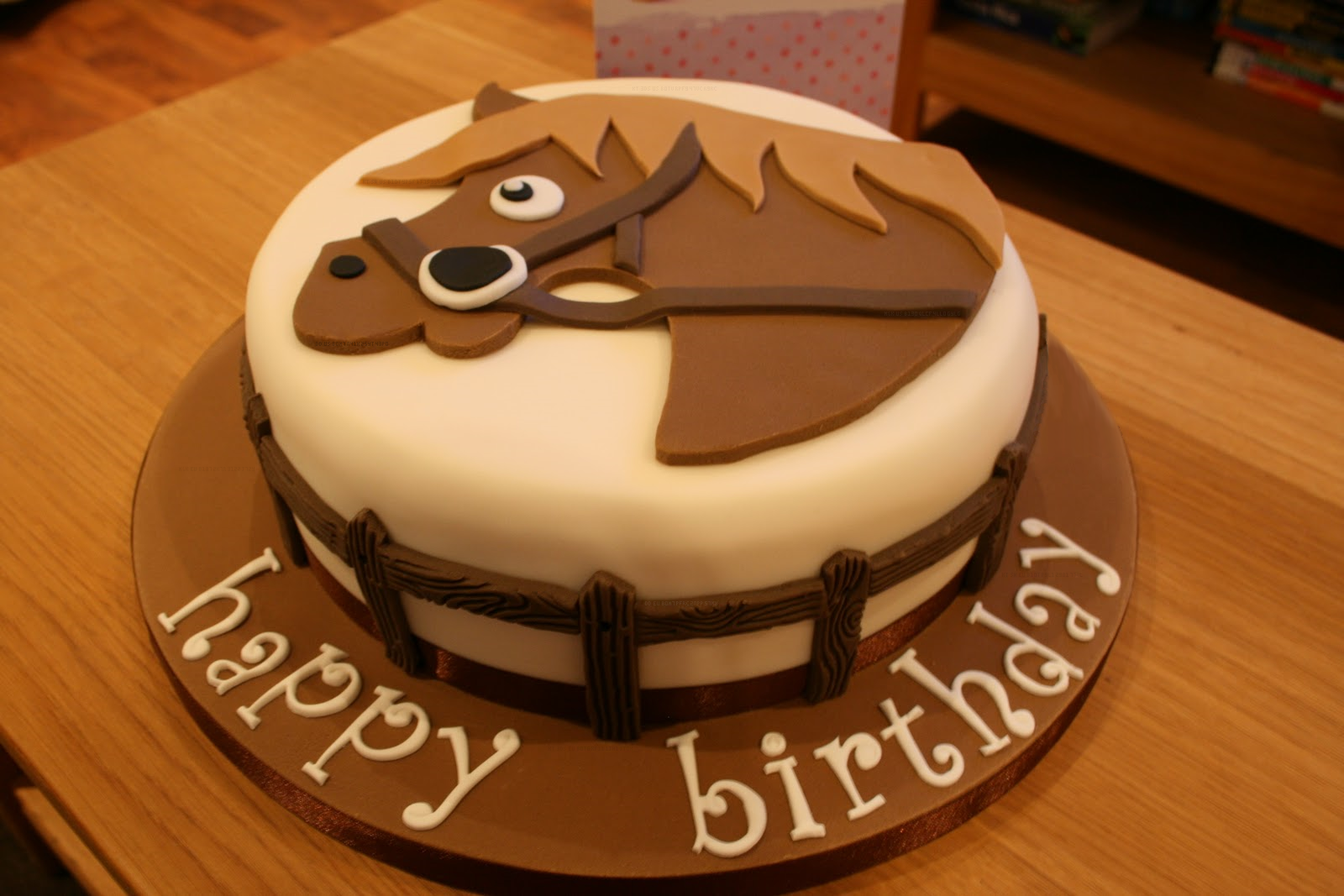 If you want to locate the treats, you might have to zoom in a little.
31st October 2018
Here's a quick update on what we're currently working on. Lately we've been getting
Miles & Kilo
running nicely on the Xbox One and Windows Store. We've recently finished getting the achievements working within Xbox Live and are right now getting the cloud based save game working. Once this is done, we need to add controller vibration, player stats and leaderboards. After a little bit of polish, localisation and testing it should be good to submit to Microsoft. Can't wait.
20th September 2018
It seems so long ago that we announced that we are exhibiting at EGX, but the day has finally arrived! We are here at stand RZ22 in the Rezzed Zone North section, come along and say 'hi'. To celebrate this amazing milestone for Four Horses, we have put all our games on sale on all Nintendo hardware. That's right - you can get 25% off
Digger Dan DX
on Nintendo 3DS,
Kid Tripp
on Nintendo 3DS and Switch and
Miles & Kilo
on Nintendo Switch. Come play them at EGX then save some money on the eShop.
6th September 2018
Today marks the launch of the
Miles & Kilo
Demo in North America. If you have been on the fence about getting this game, now you have a perfect opportunity to try it before you buy it. Players in the Nintendo of Europe region can download the demo from next Thursday, the 13th September.
26th July 2018
To celebrate the one year anniversary of the launch of
Kid Tripp
on the Nintendo 3DS, we are having a Summer Sale. Kid Tripp is 50% off on both the 3DS and Nintendo Switch for the next two weeks. Don't miss out on this fantastic offer!
5th July 2018
The day is finally here!
Miles & Kilo
is on sale in America and Europe on the Nintendo Switch. The offers detailed below are still available for another week, so get a move on if you don't want to miss out on these fantastic deals!
17th July 2018
Ever wanted to meet the developer behind the Nintendo versions of
Kid Tripp
and
Miles & Kilo
? Planning on visiting Birmingham, England some time between Thursday 20th September and Sunday 23rd September this year? Head in to EGX at the NEC and you can do just that! Or come along just to have a play on the games. You can probably try out one or two games from some other developers if you like while you are there. That's right, Four Horses are going to be exhibiting at their first ever show! Exciting times indeed.
21st June 2018
Miles & Kilo
is available to pre-purchase right now in America and Europe! It launches on July 5th, just two short weeks away.
To celebrate the launch, we have two amazing offers for anyone who buys Miles & Kilo during the launch period. For players who don't already own
Kid Tripp
on Switch, we are giving it away completely free of charge to anyone who buys Miles & Kilo! The 100% discount will be applied at the checkout on the Switch eShop.
For players who already own Kid Tripp, a 50% discount will be applied to their purchase of Miles & Kilo at the Switch eShop checkout. Both these offers are only available until July 12th, so don't hang around!
28th May 2018
Kid Tripp is getting a demo. Not picked up this bargain from the Nintendo 3DS or Switch eShops yet? Fancy trying before you buy? From Thursday 31st May, you'll be able to in North America and Europe. It will be coming to Japan later in a few weeks.
22nd January 2018
It gives us enormous pleasure to be able to announce that our next Nintendo Switch eShop game will be
Miles & Kilo
which is the sequel to
Kid Tripp
. Miles & Kilo takes all the great features of Kid Tripp, turns them up to 11 and throws in a dog for good measure! Play your way: with full control of Miles, you can spend as long as you like carefully picking your way through the levels or turn Autorun on and go for your fastest times, the choice is yours. Miles and Kilo is bigger and more refined than Kid Tripp and will be crash landing onto the Nintendo Switch eShop later this year.
16th January 2018
We are busy working on an update for
Kid Tripp
on the Nintendo Switch and Nintendo 3DS. Both versions will feature fully configurable controls and a tutorial. The Switch version will also include Video Capture, HD Rumble and most importantly, a new icon! Check
here
to vote for your favourite icon!
23rd November 2017
Kid Tripp
is now available worldwide on the Nintendo Switch!
15th November 2017
Kid Tripp
will be arriving on the Nintendo Switch eShop in just over one week on the 23rd November worldwide. The game content is identical to the 3DS version but we have plans to add more features and content later if the Switch version proves popular.
27th July 2017
The day is here!
Kid Tripp
is now available on the Nintendo 3DS eShops in the
North American
and
European
regions.
24th July 2017
Today we start work on the Nintendo Switch conversion of
Kid Tripp
. You can follow the blog
here
.
19th July 2017
Great news! We can now announce the launch date of
Kid Tripp
onto the Nintendo 3DS eShop in North America, Europe and Australia. It will arrive on July 27th in those regions with Japan following later in the year. Not too long to wait! We will begin work on the Nintendo Switch version very soon and when we do, there will be a blog about the development process and the progress of the conversion. When it starts, we'll post a link to it here. We may include some sneaky screenshots and videos of the work-in-progress build.
14th June 2017
Today we are able to share the fantastic news that Four Horses is now a registered Nintendo Switch developer and that we are going to be bringing
Kid Tripp
to the Switch as soon as we possibly can. We'll add more information about the Switch version along with screenshots when they become available.
5th June 2017
We are pleased to finally announce that our second Nintendo 3DS eShop game is nearing completion and is scheduled to be on sale later this year. The game is a conversion of the much loved platform auto-runner
Kid Tripp
, which is currently available on iOS. Further information will be added in the near future along with a dedicated game page and press page.
11th September 2016
The
Digger Dan DX
competition is now closed for new entries. The winner will be announced on the
competition
page just as soon as we can work out who has the earliest valid claim! There are two claimants whose entries came in within 47 minutes of each other, we just have to determine if the earlier one is valid. We don't want to be rewarding cheaters!
10th September 2016
Competition
update:
We have received two claims for the competition prize so far, the first at 11:13pm on the 9th, and the next at 1:25am today. Don't give up hope, though! As yet, both these claims are unverified so you are still in with a chance of winning. Also, as mentioned below, if you are a Nintendo of America customer who bought Digger Dan after the update was launched, 25 hours will be subtracted from your entry time to negate the delay in getting the game available for sale in your region.
9th September 2016
Update:
Digger Dan DX
is now available for purchase on the Nintendo of America eShop. It appeared on there around 25 hours after it went live for updating in American regions and for sale and update in Europe. To make things fair for customers who had to wait 25 hours before they could make a start on the
competition
, we have decided that any entries made to the competition for Nintendo of America customers who bought the game on or after September 9th will be treated as having being received 25 hours earlier. Proof will be needed to show that you are a Nintendo of America customer and when you bought the game, but this will be sorted after your claim is received.
It seems that the launch of the 1.1 patch of
Digger Dan DX
has not gone as smoothly as we had hoped. Existing customers in North America are able to update their copies of the game but, for unknown reasons, new customers cannot access the game page on the eShop. We are working with Nintendo of America to get this issue resolved as soon as possible.
We are aware that this gives new customers in that region a disadvantage with the
competition
and we are currently working out if it will be possible to take the launch delay into account when deciding who is the first to collect all 125 gold stars, so don't despair if you can't buy the game just yet, we'll sort things out so that the competition is fair. Just keep searching on the eShop for 'digger' until the game appears there.
8th September 2016
We are pleased to announce that
Digger Dan DX
has returned to the eShop around the world. To celebrate this occasion, we have launched a competition for the first player to earn gold stars on all 125 levels with a prize of £250. Check out the
competition
page for more details.
15th August 2016
Digger Dan DX
has been updated and submitted to Nintendo ready to return to the eShop. As part of the update, 25 challenging bonus levels have been added free of charge. Existing owners will be able to update the game via the eShop to access the new levels.
9th July 2016
Digger Dan DX
was removed from the Nintendo eShop earlier this week after a copyright infringement claim was raised against it by First Star Software, who own numerous copyrights and trademarks relating to the Boulder Dash games. After some very amicable discussions with First Star Software, the issues have been resolved and Digger Dan DX will be returning to the Nintendo eShop in the near future. More information will appear here as soon as we know when it will be on sale again.
19th May 2016
Digger Dan DX
launched on the Nintendo eShop today. There is a launch discount of 50% until 2nd June, so grab it as soon as possible. You can find it on the 3DS eShop or by visiting Nintendo's website for your region. Here are some handy links:
Americas
Europe
.
10th May 2016
We are delighted to be able to announce today that
Digger Dan DX
will be released in both the Nintendo of America and Nintendo of Europe regions on Thursday 19th May 2016 - less than 10 days away! The regular price will be $1.99 / £1.79 / €1.99 however it is launching at the discount price of $0.99 / £0.89 / €0.99 for the first two weeks.
18th April 2016
Good news, everybody!
Digger Dan DX
has been submitted to Nintendo for final testing ready for sale. To celebrate, new screenshots of the 2nd theme have been added to the game page.
22nd March 2016
We are proud to finally announce that
Digger Dan DX
is on its way to the Nintendo 3DS. This improved version of the original DSiWare
Digger Dan and Kaboom
has been spruced up, polished and given a new name ready to tunnel its way onto the Nintendo eShop. Development is nearing completion and we plan to launch the game worldwide before the end of Summer 2016.
23rd November 2015
Time for celebrations. Nintendo have approved Four Horses as a developer of Wii U and 3DS games. Now all we have to do is make one.
16th November 2015
Today we have commissioned a highly talented pixel artist to produce artwork for our current, as yet unannounced, project. We plan to announce what the project is in the next few weeks.
2nd November 2015
Four Horses Ltd was 'born' on this day. More information can be found on the
Company
page.