Overview
The much loved iOS game Kid Tripp by Michael Burns is finally making its way to the Nintendo 3DS eShop.
Miles has crash landed on a mysterious island and the local inhabitants are not happy about it. Run, jump, stomp and smash your way through 20 levels of non stop frantic action to escape from the island as fast as you can.
Lovingly converted by hand from the iOS source, the 3DS version is a pixel perfect recreation of the original game with all the original levels and gameplay elements.
A new control scheme makes the game more accessible to casual players but the original two button hardcore controls are available for those who want more of a challenge.
More info will be released in the next few weeks.
Features
Four themed worlds - jungle, caves, arctic and volcano
Stereoscopic 3D layering
Beautiful retro graphics
Music by Chris Kukla
60fps smooth action on all Nintendo 2DS and 3DS models
Language support to be decided
Screens
The 3D effect can only be seen when using a Nintendo 3DS system. These screenshots are in 2D. Click an image to view in 3D on the 3DS Internet Browser.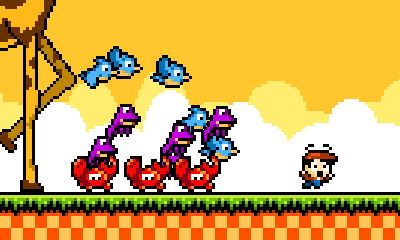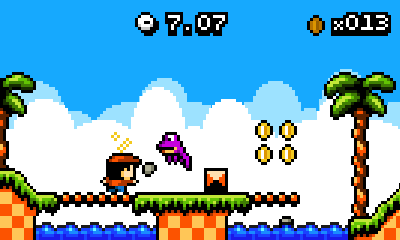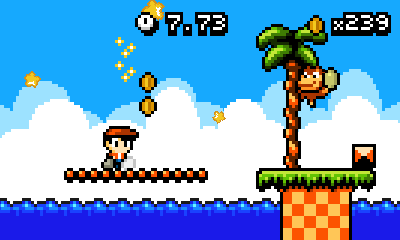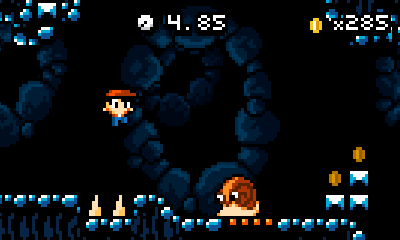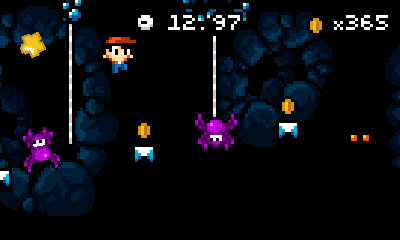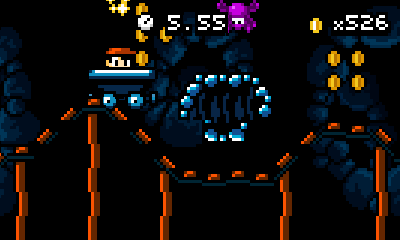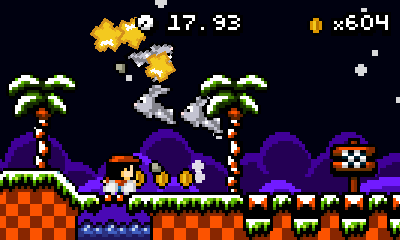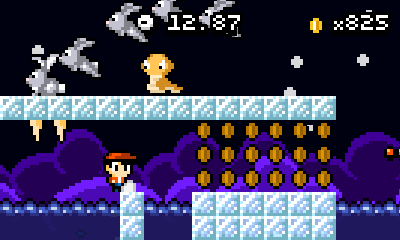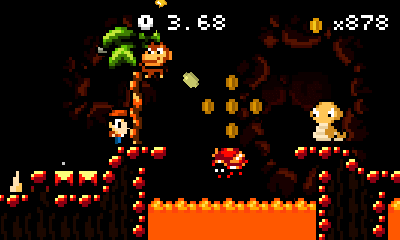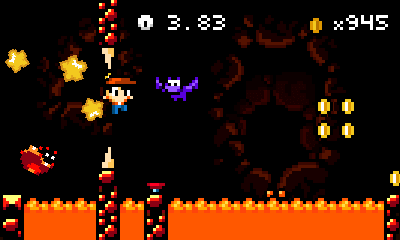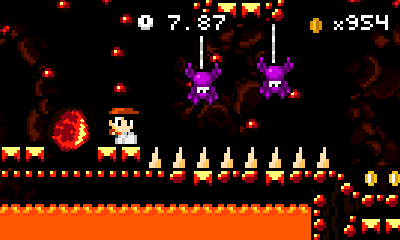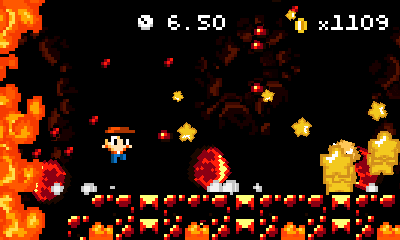 Coming to the Nintendo 3DS eShop in America and Europe in 2017